Frida Querida Firenze
Bikini – Swimsuit – Dress
Essentiality,
Elegance and
Versatility
Timeless elegance for Frida Querida Florence provides for a studied essentiality of garments, which is also synonymous with femininity . Swimsuits, dresses that can be made in swimsuit colors or simply black to be used for unique and unforgettable occasions that gently caress and enhance the body without forcing or constricting, have clean and simple lines, suitable for every type of woman. A natural and timeless elegance that gives the garments an added and indelible aesthetic value over time. For swimwear, the Frida Querida Firenze line offers double face and color block garments and allows you to wear multiple combinations of the same garment, reinterpreting it in different occasions and uses. For the second line, "Holly Collection," we use a lighter, softer, single-color lycra that offers a better fit. Few patterns, classic and unique.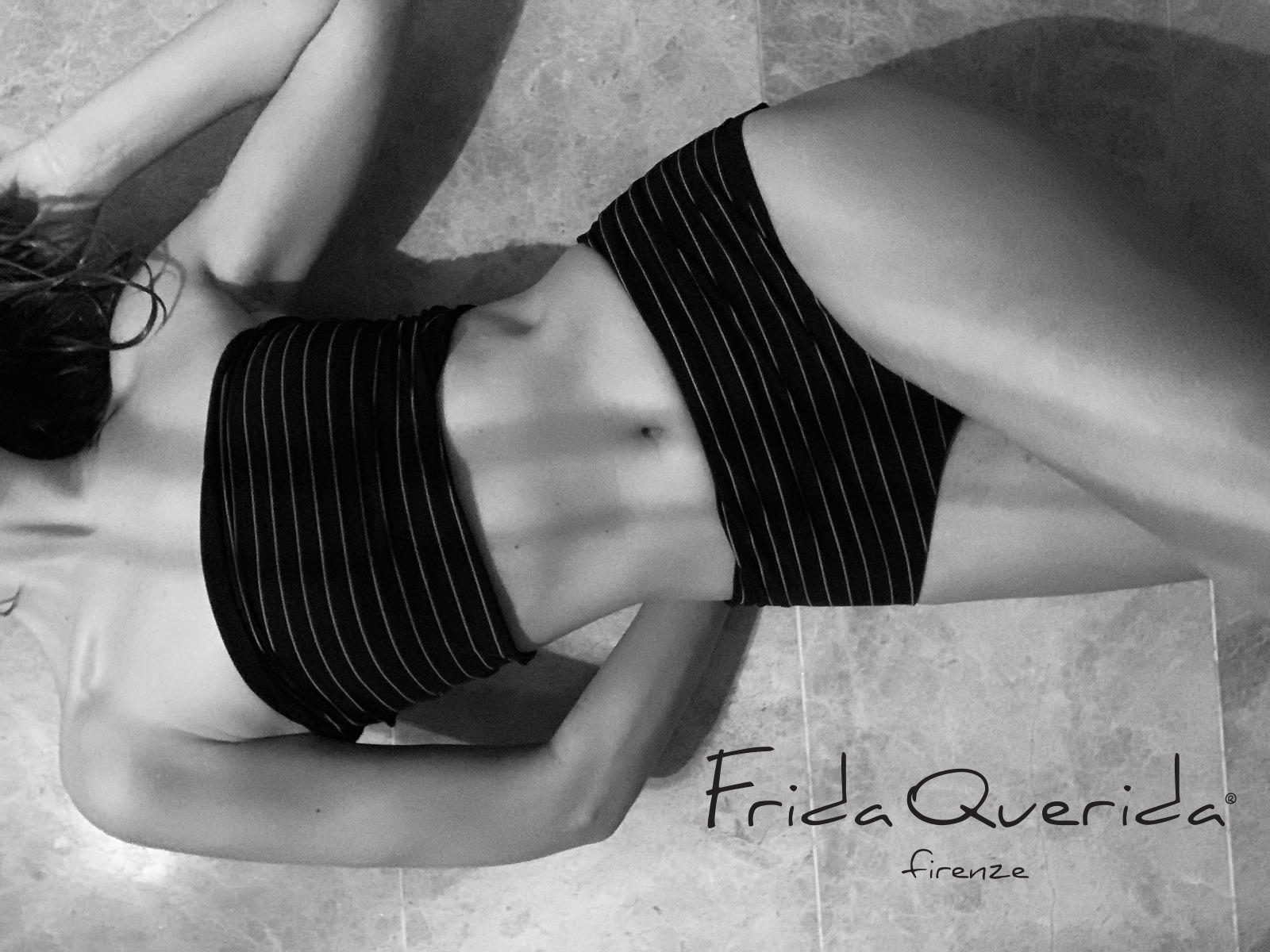 All of our dresses are made from environmentally sustainable Lycra and 100% Made in Italy.
Large volumes, elegant, non-iron, lightweight and ready to be worn on any occasion whether at the beach or in the city.
The elasticity of the fabric and the fit of the patterns make them truly unique.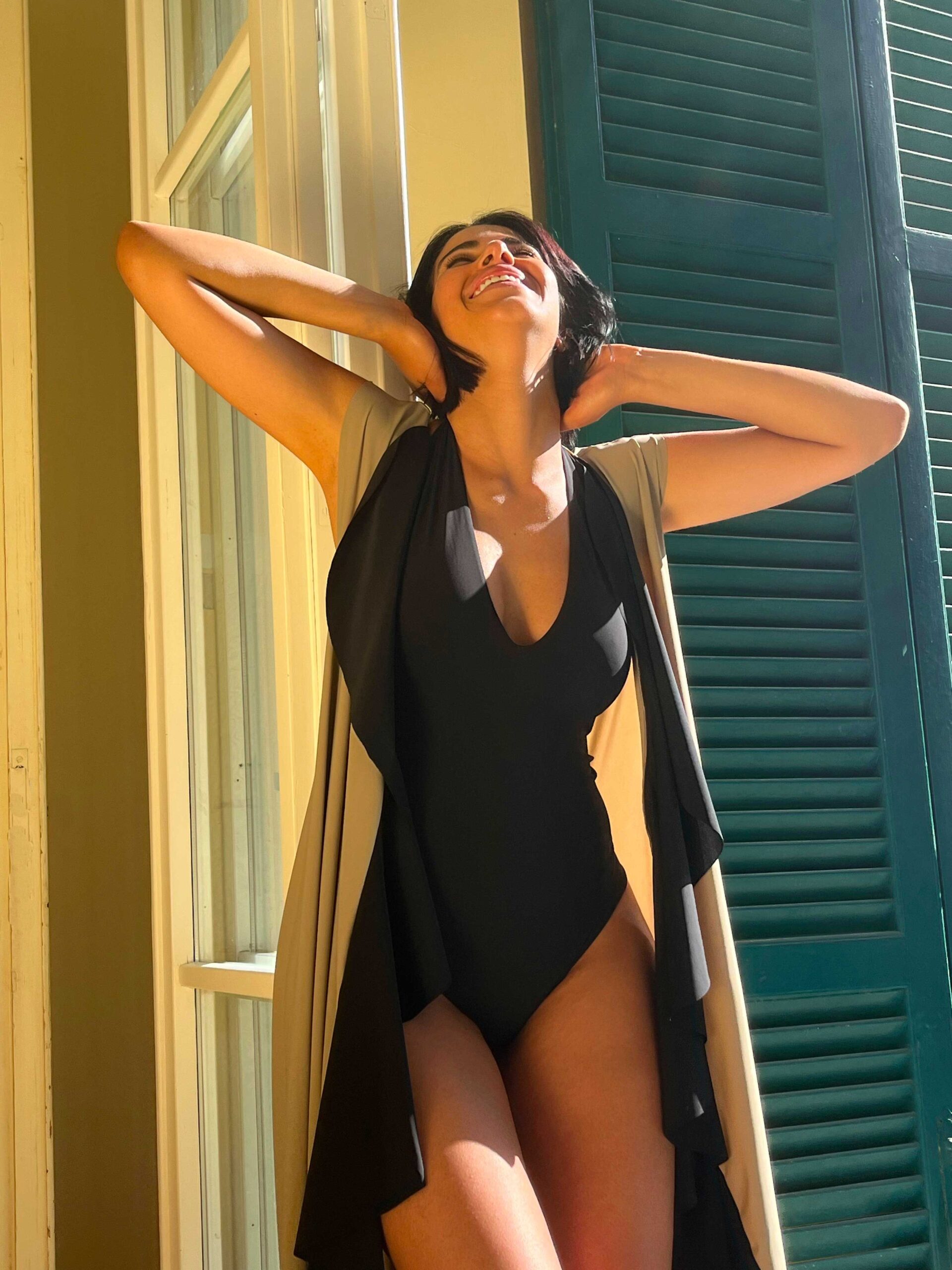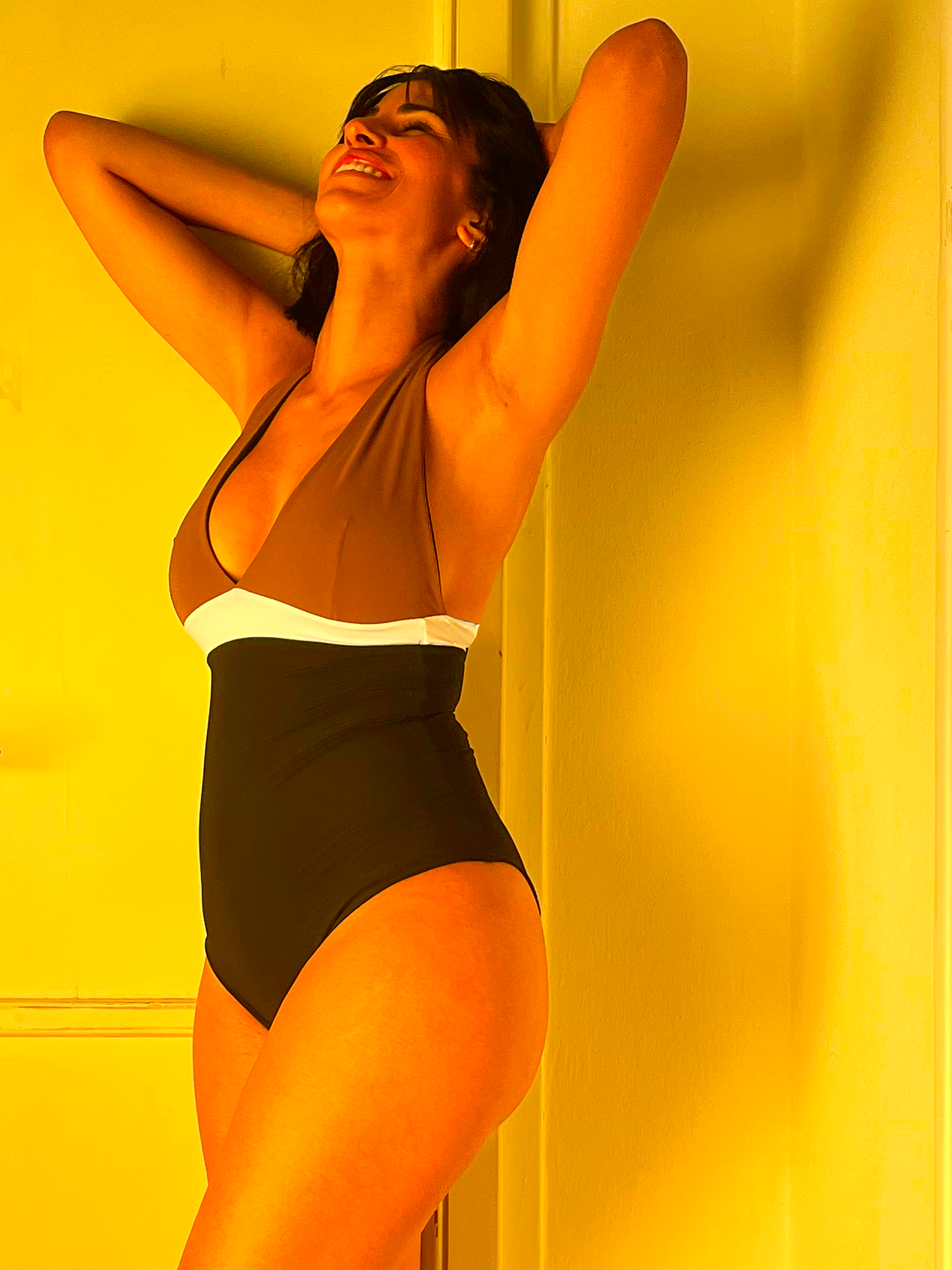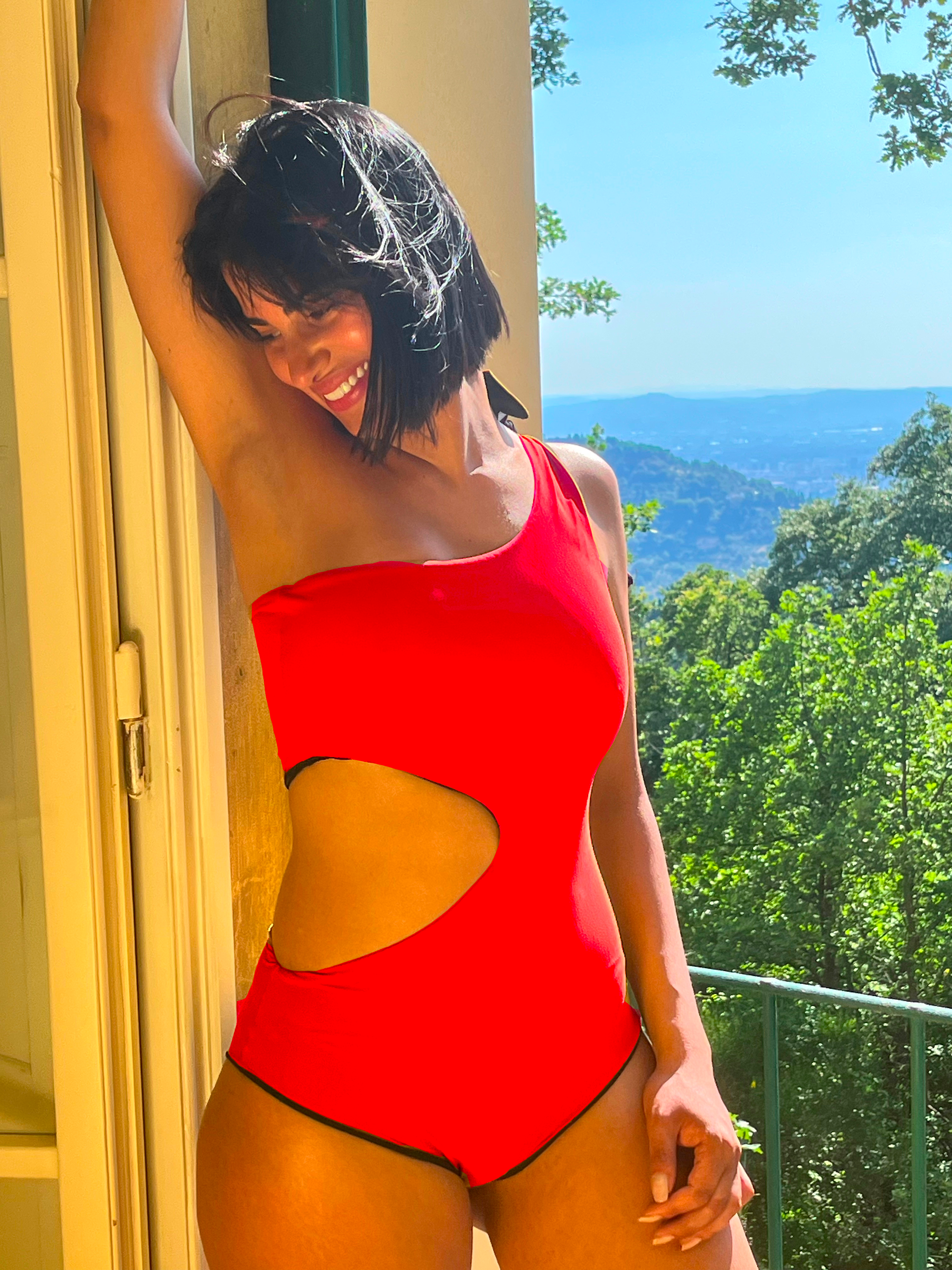 Let me introduce myself, I am Virginia Rodriguez.
Born in Cartagena de Indias to a Colombian father and an Italian mother, I grew up between Rome, Alassio, Cartagena and the world.
For my degree I chose Florence, a unique city for its art and culture. As an occupational psychologist I create in 2008 a marketing and communication company that has trained and structured me to be able today to manage not only an idea but also its result, the product. The contact with the art world of design dedicated to fashion are part of the soul of the city where I live, Florence!
To this day I continue my consulting activity in the world of marketing and fashion design
In September 2013 I create "Frida Querida Firenze," a name that evokes every time we pronounce it a great woman,the greatest Mexican artist, Frida Kalo. Accompanied by an adjective, "Querida" which in Spanish is much more than the translation "dear."
The Frida Querida Firenze project aims to create beachwear and swimwear that caresses by enhancing the woman's form as she bares herself before the world.
The main element the woman's body and water, pure, transparent, clean as Frida Querida's swimsuits.
Sinuous lines that caress the skin thanks also to the careful choice of exclusively Italian materials. Lycra of the highest quality. Manufactures artfully executed by skilled Italian artisans, sculptors of fabric.
Frida Querida is 100% "Made in Italy," 100% environmentally sustainable.
Never give up! That's my motto. I always want to create , see , touch , assimilate , travel , discover . Never stop!