Frida Querida Firenze
Bikini – Swimsuit
Simplicity,
Elegance and
Versatility
The sporty soul of Frida Querida Firenze provides for a studied essentiality of the garments, which is also synonymous with femininity and elegance. The bikinis and swimsuits delicately caress and enhance the body, without forcing and constraining, and have clean and simple lines, suitable for
every type of woman and every occasion.
A natural and timeless elegance that gives the garments an added and indelible aesthetic value over time. Each model is double-sided and color block and allows you to wear the same garment in multiple combinations, reinterpreting it for different occasions and uses. One swimsuit, multiple lives.
Comfort and
Performance
Official supplier of the Italian Water Skiing and Wakeboard Federation, FRIDA QUERIDA Firenze has
its origins in the world of water sports and is inspired by it in the creation of its swimwear.
The highly performing fabrics adhere to the body like a second skin. They are, in fact, designed to
favor the wearer's comfort, dynamism and freedom of movement.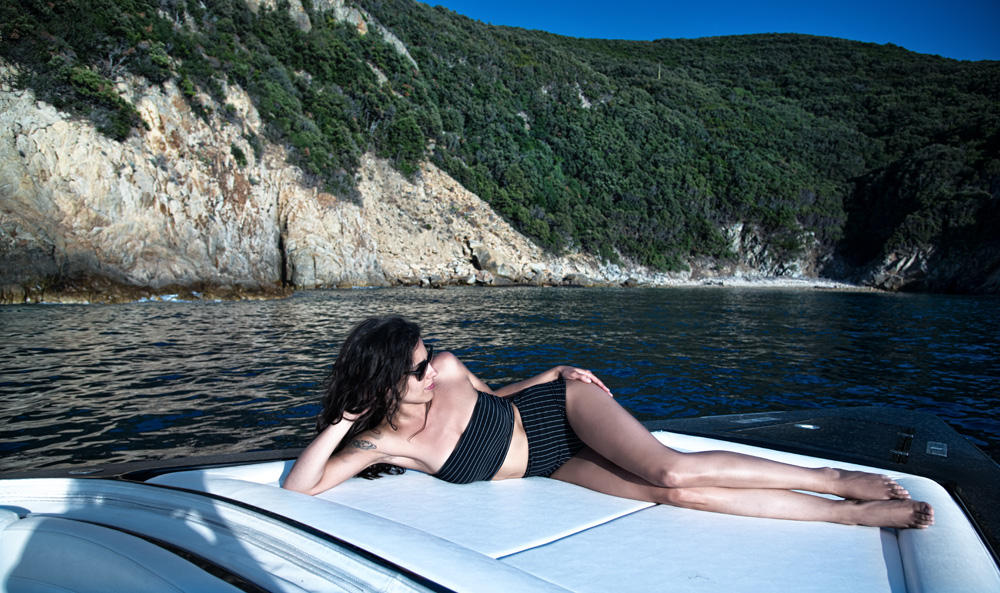 Made in Italy
Quality
The high quality of the fabrics allows the creation of high performance garments, ensuring maximum
resistance to chlorine, UV ray protection and quick drying.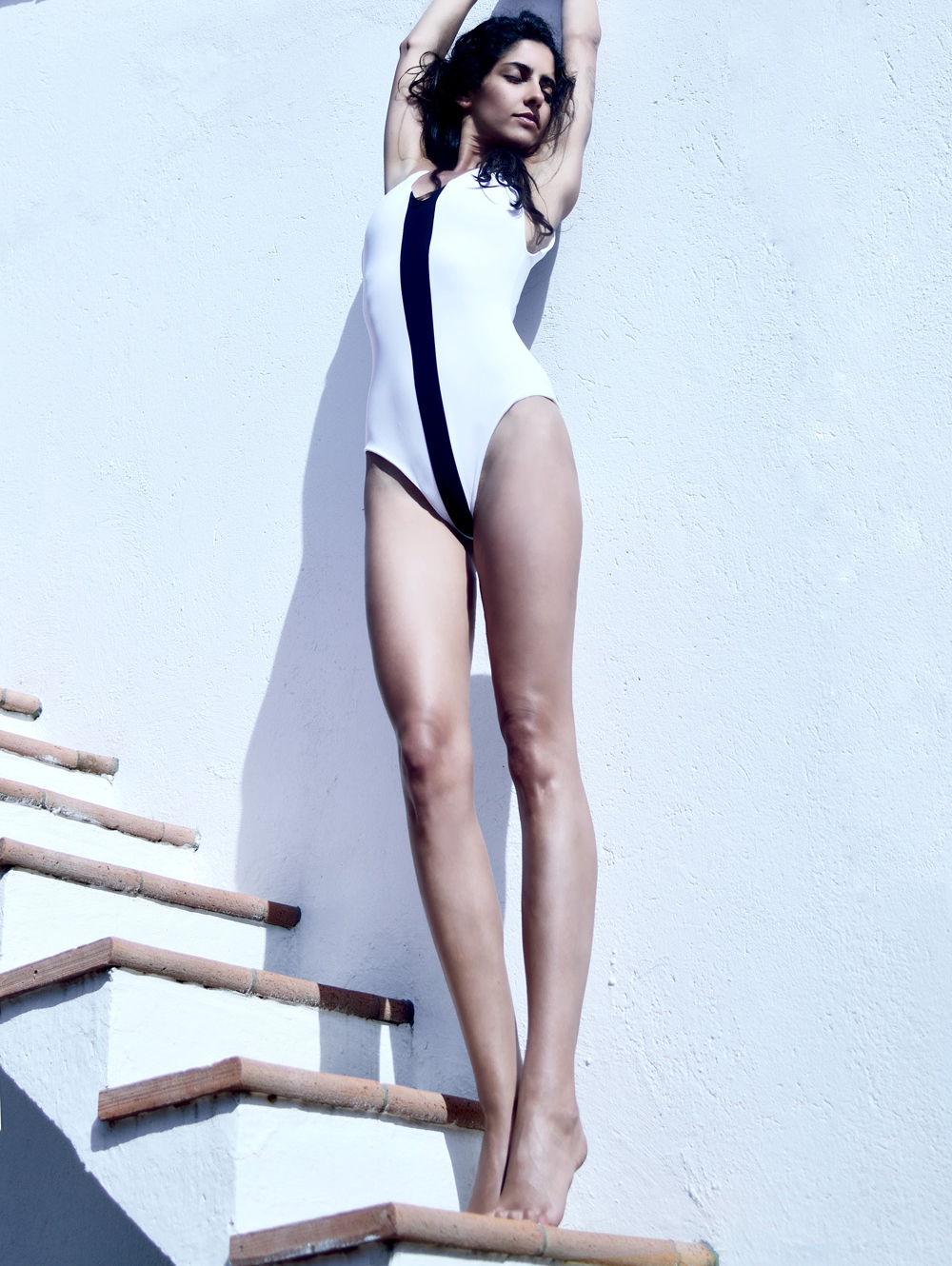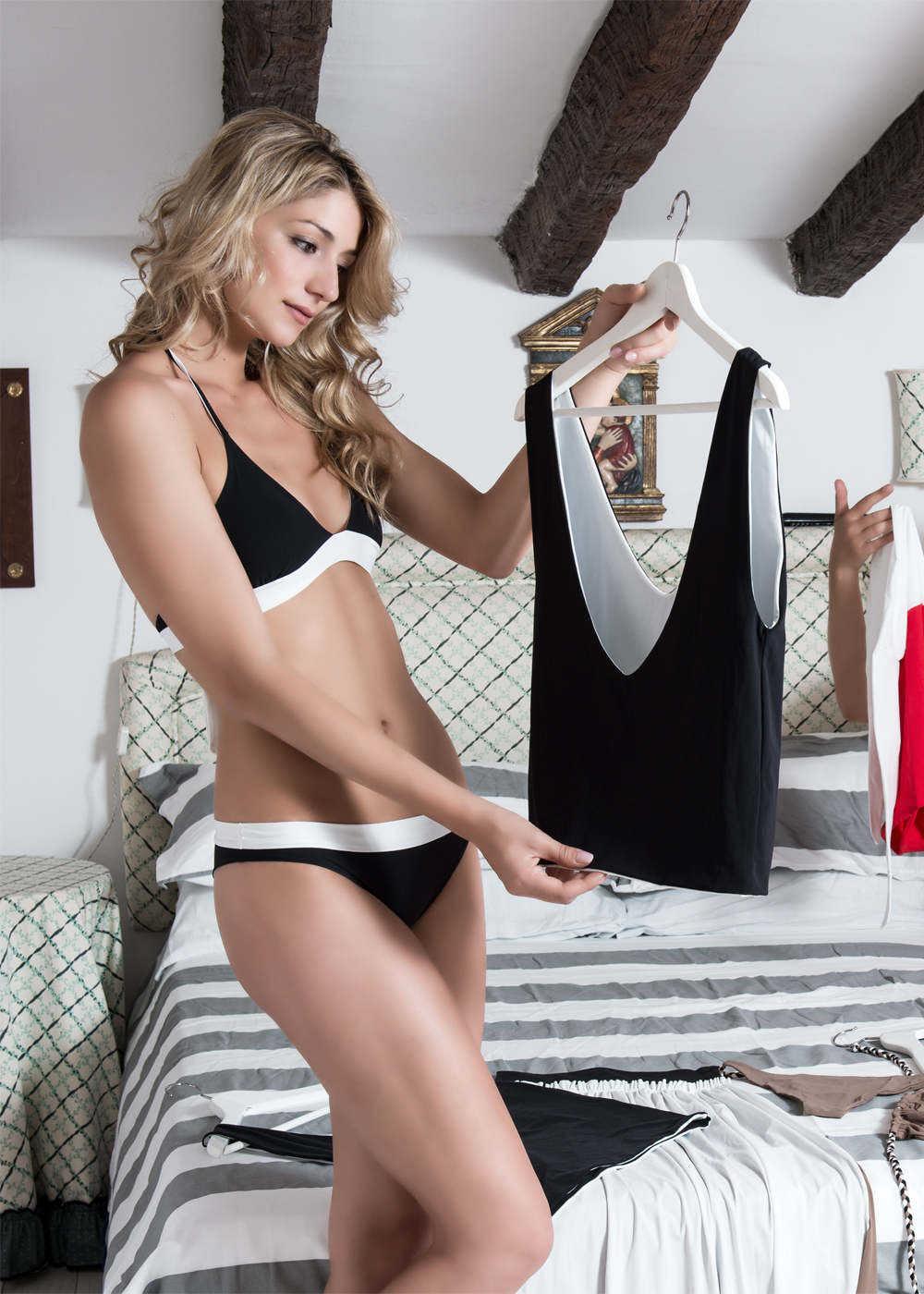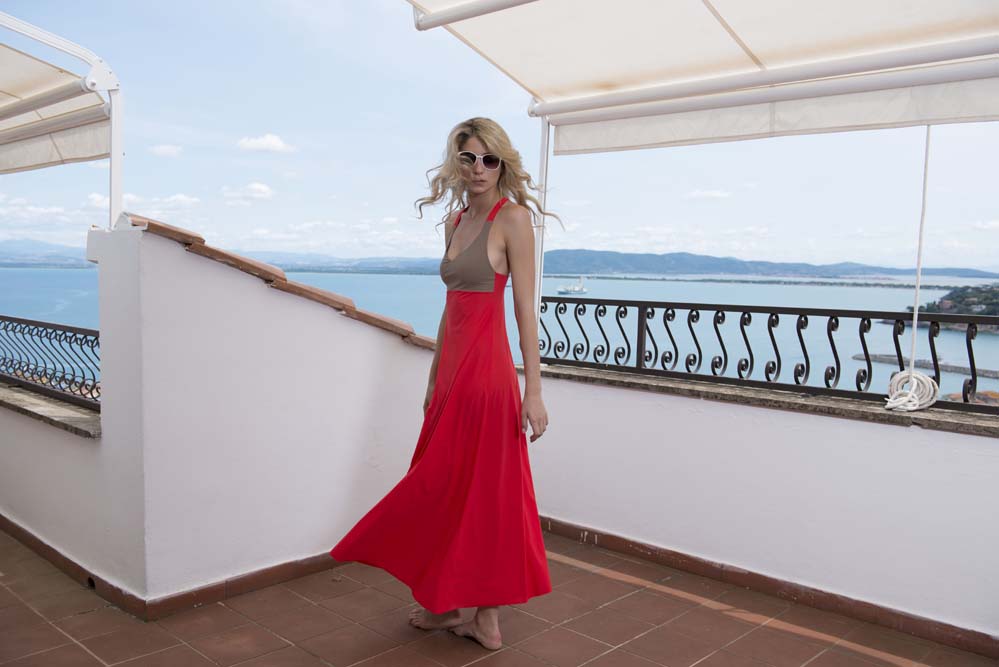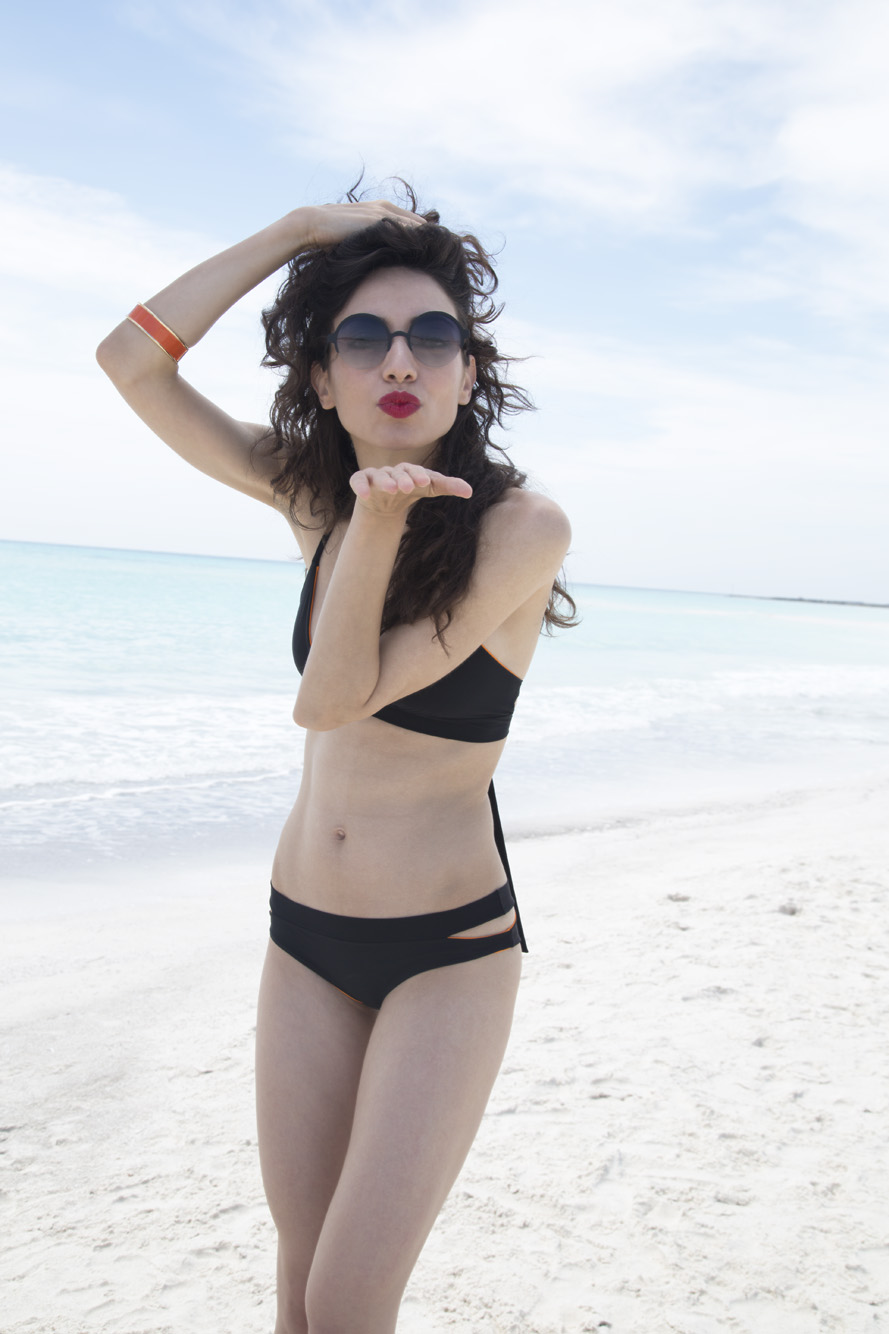 Our Strengths
Frida Querida Florence
We have reached our fourth year collection, growth, study, research, and hard work that have led us to countless satisfactions.
All our collections have been welcomed by customers with great enthusiasm, because they satisfy the women who wear them.
The soft lines, modern but at the same time classic and elegant, give women self-confidence in showing themselves today more than ever.
Much of the success is due to the choice that Virginia Rodriguez has made of the materials with which she creates the costumes and clothes of Frida Querida: the best lycra 100% Made in Italy.
With its colors, its softness and high elasticity, it allows you to sink into all the seas of the world, enjoy the benefits and beauty, get out of the water, and be dry and refreshed in only a few minutes.
This collection, in fact, allows us to wear beautiful costumes that envelop, soften and make women stand out, only by exposing our secure and elegant female being, wrapped in a costume or dress FRIDA QUERIDA Florence.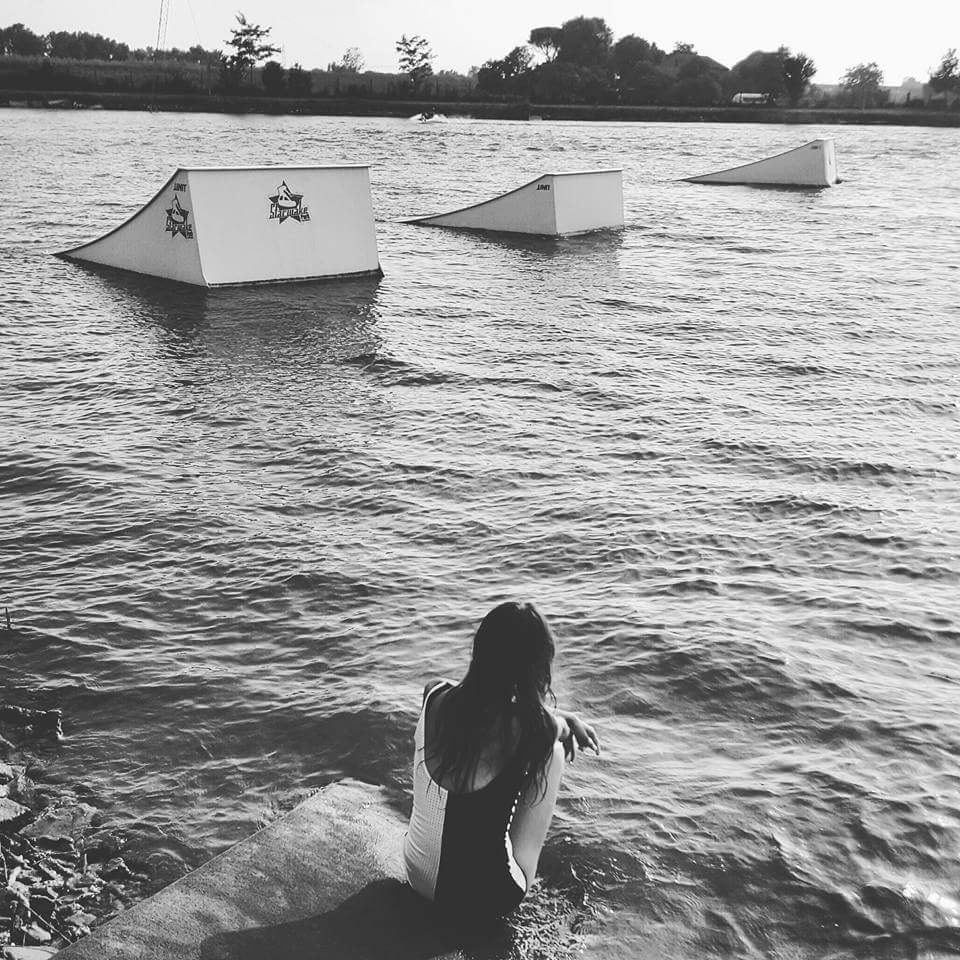 Hi, I'm Virginia Rodriguez.
I was born in Cartagena de Indias from a Colombian father and an Italian mother and I grew up in Rome, Alassio, Cartagena and the world.
For my University studies I chose Florence, a unique city for its art and culture. As a work psychologist, in 2008 I created a marketing and communication company that has shaped and structured me, giving me the means to manage not only an idea, but also its result: the product. The contact with the world of the art of design dedicated to fashion is part of the soul of the city where I live, Florence!
In September 2013 I created 'Frida Querida' Firenze, a name that evokes, every time we pronounce it, a great woman, the greatest Mexican artist Frida Kahlo. Accompanied by an adjective, 'Querida' which in Spanish means so much.
Querida is synonymous with an important woman, loved, beautiful, admired, desired. This is the reason for 'Frida Querida'.
The Frida Querida project aims to create swimwear that caress the body, enhancing women's shapes in the moment in which they undress in front of the world.
The main elements are women's bodies and the water, pure, transparent and clean, like Frida Querida's swimsuits.
Sinuous lines that caress the skin thanks to the careful selection of exclusively Italian materials. First choice Lycra. Manufactures executed by skilled Italian artisans, sculptors of fabric.
Frida Querida is 100% 'Made in Italy'.
My creations are chosen by the National Federation of Water Skiing, Wakeboard and Wakeskate for its intrepid athletes.
Never give up! is my motto. I always want to create, see, touch, assimilate, travel, discover. Never
stop!
My swimsuits are liked. They satisfy the woman who wants to be elegant even when she undresses.
I tease myself because I never stop, I am a volcano of ideas, a thunderbolt in the execution of them, an encyclopaedia of human experiences, with a great desire to discover in my kin only the best part, and this is essentially why I create my swimsuits.